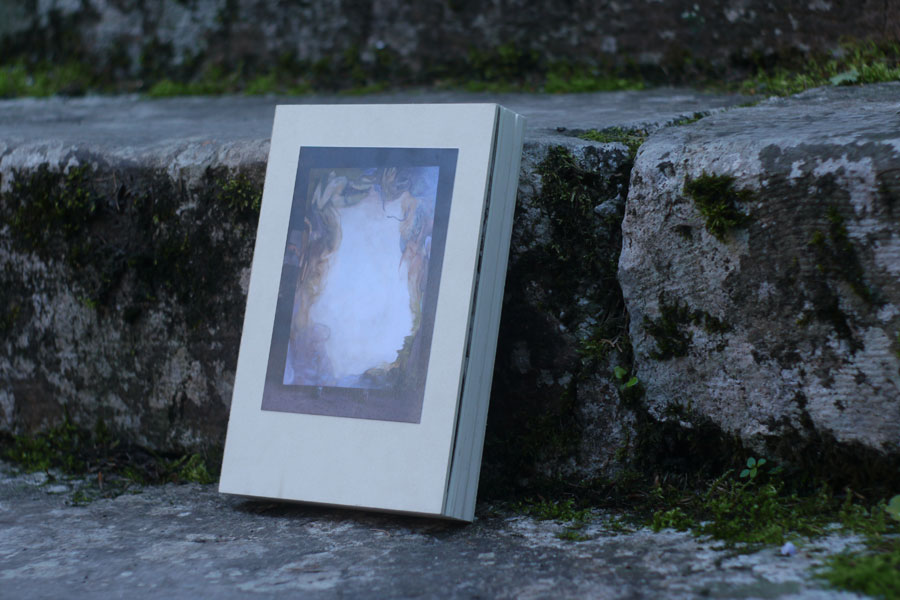 Mit dem Kopf im Nacken, 
A5, 
Art book,
2019, 
Max Böhme und Mona Seidl


The art book was created as part of her artistic exchange with Max Böhme. They painted a ceiling painting, silence together while they had a written dialogue, they drew together. Since their return from Tanzania they have been working separately again.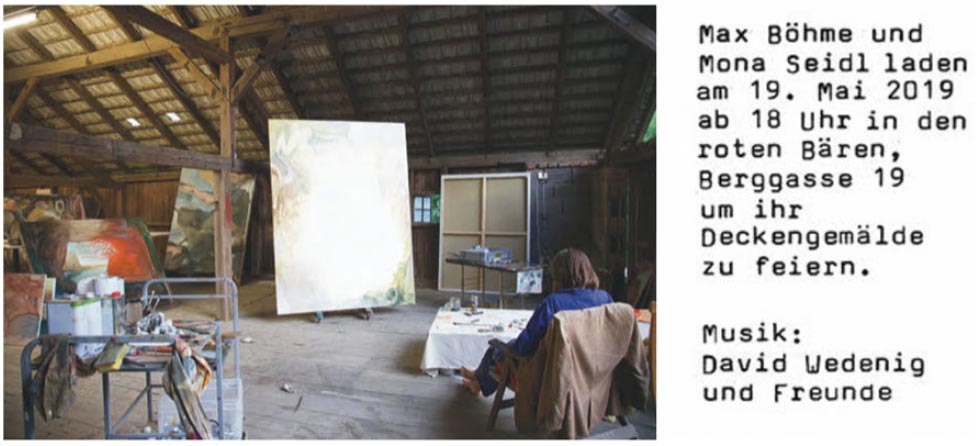 Exhibition poster,
2019, 
Max Böhme und Mona Seidl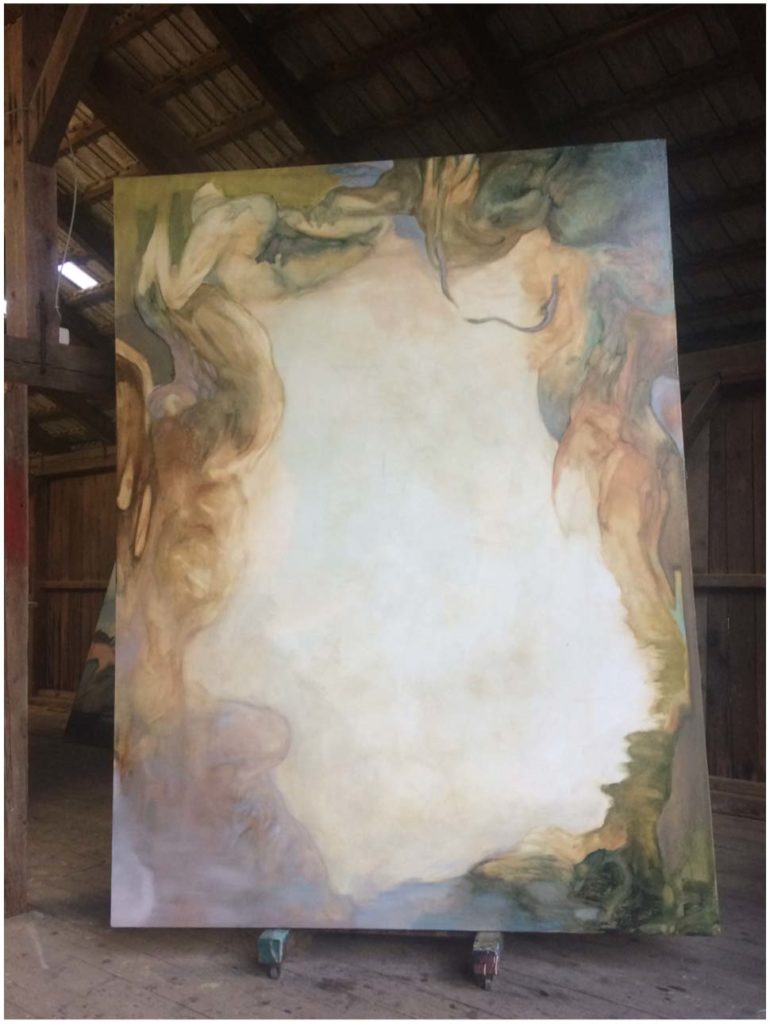 Mit dem Kopf im Nacken, 
190x 260 cm (W/H), 
Oil painting,
2018, 
Max Böhme und Mona Seidl