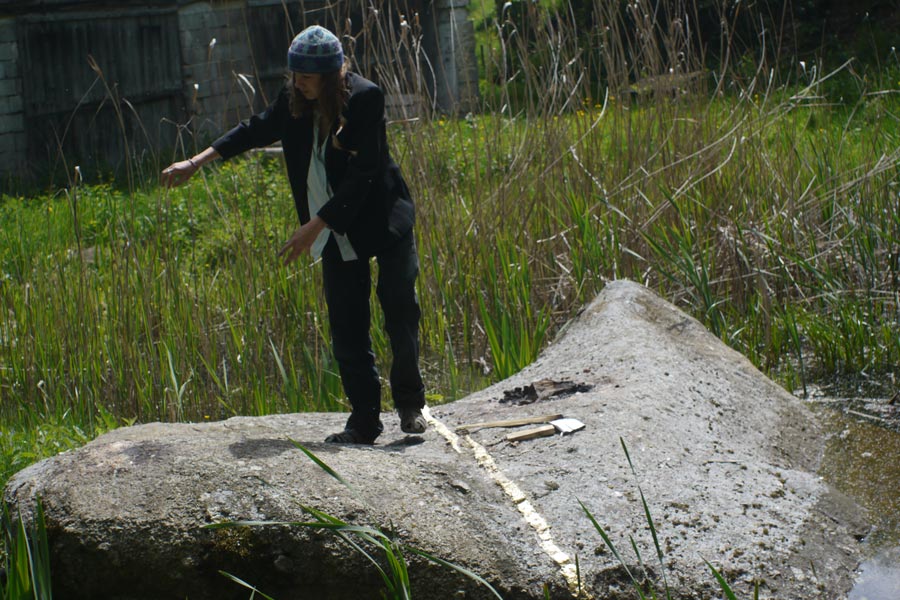 Stein lesen,  
Installation,
Gold leaf on Rastenberger Granodiorid, 
2019, 
Mona Seidl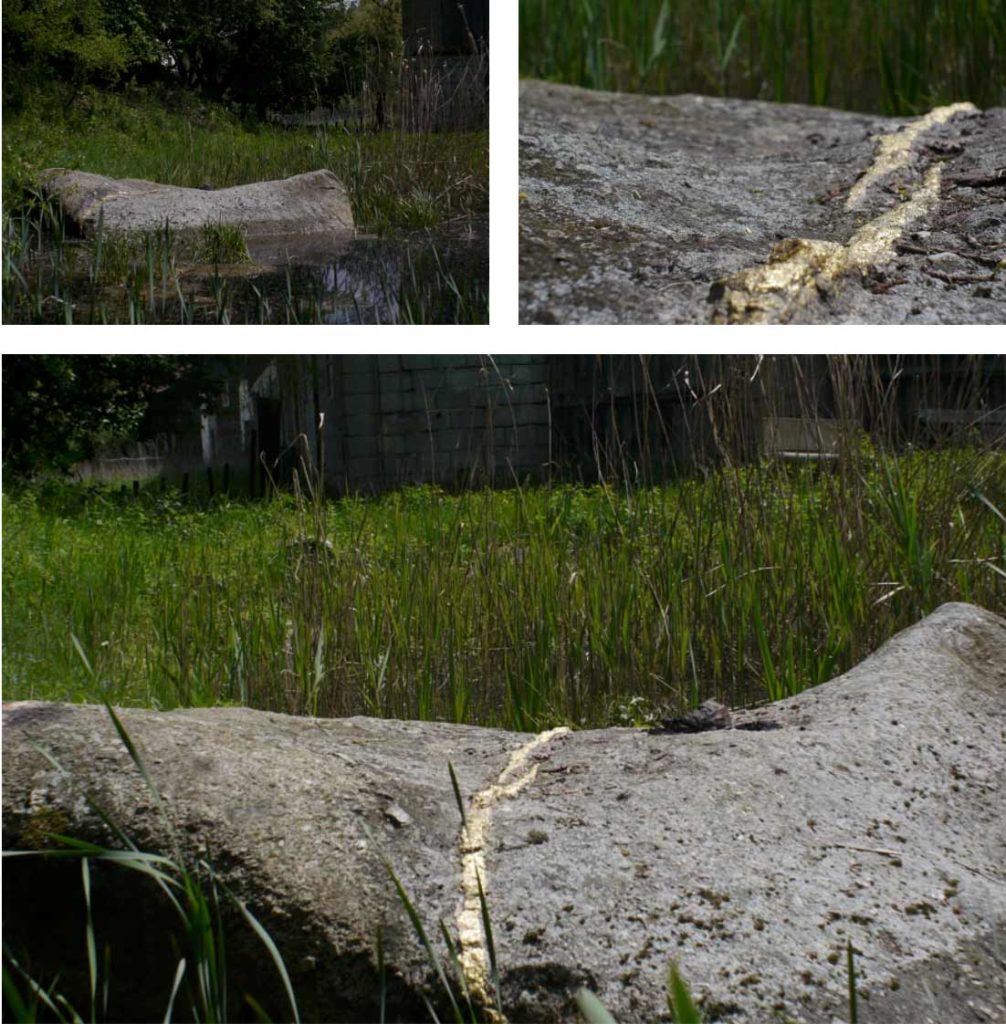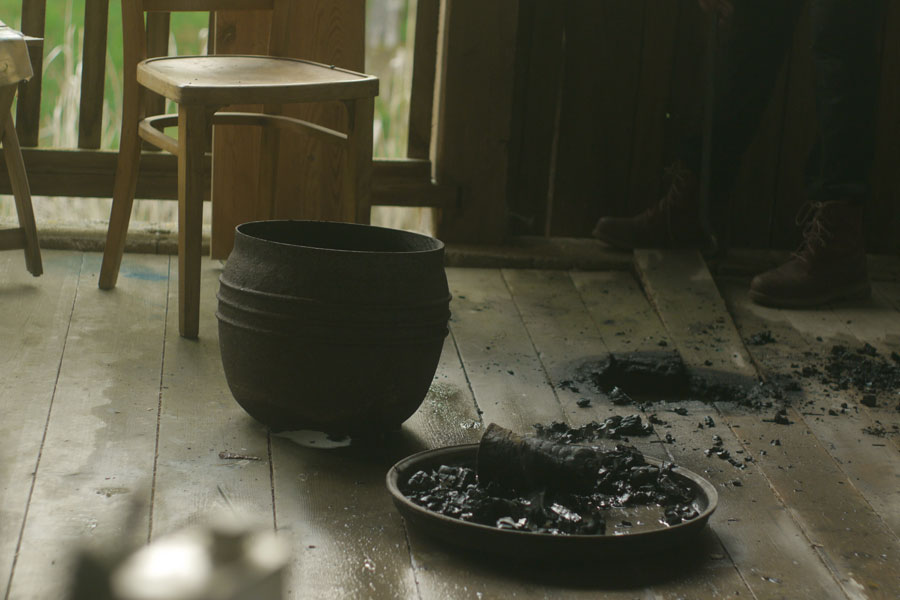 Loch. Wunde. Mahl,  
Installation,
Burned floorboards from the art gallery, 
2019, 
Mona Seidl
It was a very cold icy day for painting outside, so Mona had the idea to make a campfire in the art gallery, which then burned a hole in the floor and started a fire, because metal naturally conducts heat. Her friend Inanna Cusi helped her to put out the fire and then replace the floorboards, which she also documented on film. Later, Mona decided to screw the torn-out floorboards back together and transform the accident at work into a work of art. A few months earlier she had spent lonely hours burning holes in cardboard. This is how the series "Loch.Wunde.Mahl" came about.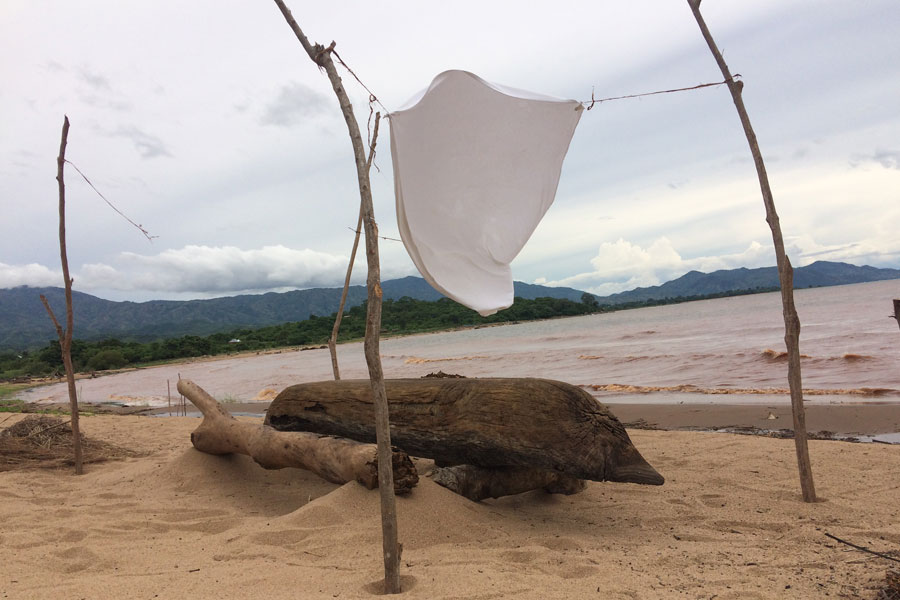 Segel im Wind,  
Installation,
3 photos from the photo series of the installation "Segel im Wind", 
2019, 
Mona Seidl
Mona tried to use the materials she had found to create a shadowy workspace so that she could draw and write in Africa. She used an old single boat as a table. Driftwood as a bench and your sheet as a shade sail. The cords with which the sheet was attached were made of tree bark. Shortly after completion, one of the laces broke. It was a windy day, the sea churned and red and the sail, which was only attached at 3 points, fluttered in the wind. She recorded the temporary wind sculptures that formed in a long series of photos.